NEW BOOK!
"All the stories are clever, witty, and well-written...
If you haven't met
Shanks before, this book provides
an excellent chance to get acquainted."
- Bill Crider,
Mystery Scene Magazine
Click
here
for full details.
NEW STORY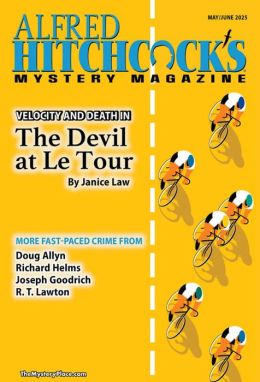 "Shooting at Firemen" is the first story in the July/August issue of


Alfred Hitchcock's Mystery Magazine.





NEW STORY




"The Roseville Way" is the lead-off story in The Anthology of Cozy Noir.



NEW AUDIO BOOK!




My Story "The Center of the Universe" appears in the new Audible version of SEATTLE NOIR.



FREE STORY!




A complete story, "Shanks Holds The Line," is up at

TRACE EVIDENCE,

the

Alfred Hitchcock's Mystery Magazine

blog. For an explanation of why I am giving it away, read

this.





FREE PODCAST!





My story "Shanks On The Prowl" is available
as a free podcast at

Crime City Central.




DERRINGER AWARD WINNER!




The Short Mystery Fiction Society has named


"The Present,"

the winner of the Derringer Award
for Best Short Story. "The Present" appeared in the February-May 2013 issue of The Strand. My acceptance speech is

here.






.


Robert Lopresti
is a librarian
an award-winning mystery writer
and a blogger.
He maintains these webpages:
Which U.S. Presidents Owned Slaves?



"The Accessory"

appeared in the June 2014 issue of
Ellery Queen's Mystery Magazine.






"A Bad Day For Bargain Hunters"

is in the May 2014 issue of AHMM.





Read about "Devil"

here.

It is a sequel to "Snake In The Sweetgrass,"
and you can download a free podcast of "Snake"

here.